Cabinet maker: Kitchen, bathroom and more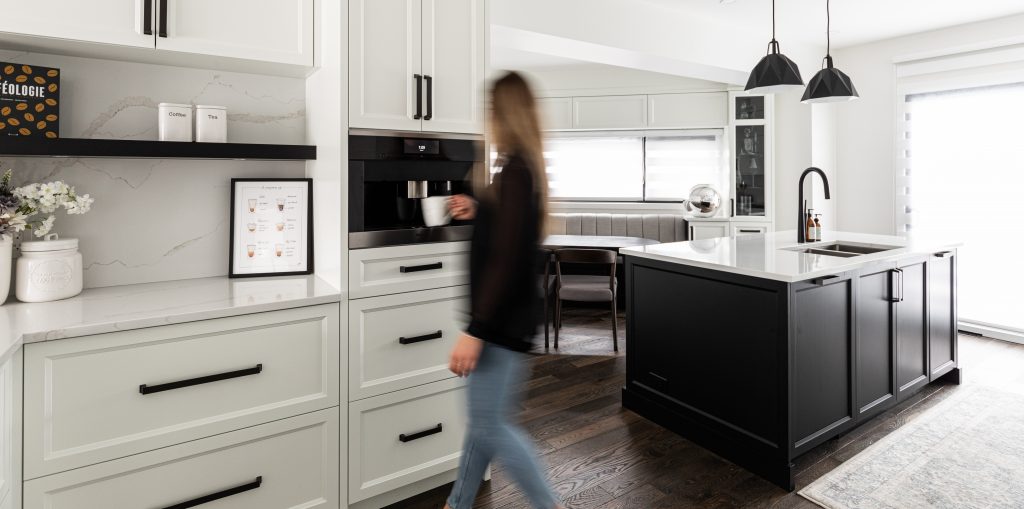 Ask for a call back! Our team will reach you whenever it's best for you
Our passion is to redefine your perception of space
Every project is custom made. 
We'll take care to collect each of your needs and desires in order to create a tailor-made plan for your space. 
Only made with high quality materials.
We'll be there for every step of your project. We are able to help you chose between a large amount of options to make sure your primary needs will be respected.
Kitchen Cabinets
Our mission is to offer high quality products, exceptional service and timeless design. By investing in research and development, we are able to build kitchens that offer just that.
Our creation process includes multiple steps that allow each person to find their style, material fit and the best configuration to their space.
Our interior designers are creative and able to make sure everything goes well, from the first appointment to the last detail of the installation.
Bathroom Cabinets
From a simple and functional space to a luxurious bathroom, our designers are able to accommodate every detail of your vison.
Every project we do is custom made. No matter what you have in mind or how big or small of a space, we'll find a way to design it!
Walk-in closets, mudrooms and more
Sometimes, building or renovating a home brings storage challenges outside the kitchen and the bathroom.
Our designers are used to adapt their work in the other rooms of the house to simplify logistics and to keep the vision established during the creation process.